The Answers to Your Most Frequent Questions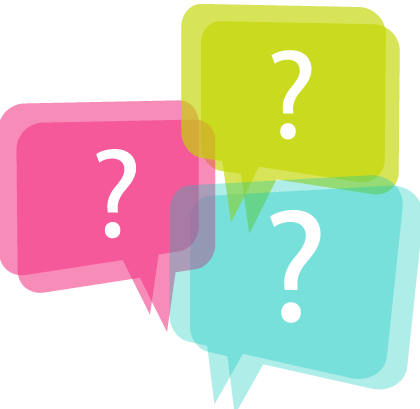 We all have that moment when we need a quick answer to something, and we're not available (oh the humanity!) to help you out. We always have the answers posted to all of our frequently asked questions. See something missing from the list? Email us!
How can I contact you? You can chat with us via our website/Facebook, you can tweet us, you can email us, or you can call us (1-800-665-3775). We're available at 6:30 AM PST until 5:00 PM PST.
Which payment methods are available? We currently accept Visa, MasterCard, American Express, Purchase Orders (from qualified associations/schools), and PayPal (you need to ask us for more information on this as this is in preparation for our new website, so not fully available yet).
Why can't I pay online? Our website is not set up as a secure e-commerce website, but that is something we are actively working on and hope to have launched early 2018. We will shout from the mountaintops once that is up and running so pay attention to social!
Where are you located? We have 2 locations; 1 in Vancouver, BC, and 1 in Point Roberts, WA.
How is my order shipped? We ship most orders within the same business day via FedEx. Standard shipping ranges from 2-6 business days across Canada and the US to major city centres.
How much is shipping? Ground shipping is FREE on orders over $350. Ground shipping under $350 is $12.95 in the USA and $14.95 in Canada. Shipping is additional on promotional products (pens/tote bags etc), and badge-carrying cases.Expedited shipping is available – please contact us for specific pricing and parameters.
I need a product I don't see listed on your website; does that mean you cannot get for us? Absolutely not! Let us know what you're looking for and we can source thousands of products to find exactly what you're looking for. You're likely not the only one looking, so let us know if you need something custom.
How do I submit artwork to you? Email us at artwork@mybadges.com, or when you place your order online and one of our reps will call or email you for your artwork.
What kind of artwork is acceptable? We require vector graphics, with all text converted to outlined (to eliminate font matching). Acceptable file formats are .AI/.EPS/.CDR/.PDF. If you are unable to provide one of these files, ask us about getting your artwork converted (additional charges may apply). If you have any questions, you can chat with us on the website, or call for clarifications.
Will I get a proof before my custom products are printed? Absolutely! Production time doesn't begin until you've approved your final artwork proof.
Is your product information accurate? We make every effort to ensure that all information in the catalogue and on this website is correct at the time of publication. Occasionally, however, a typographical error may occur or old (out-of-date) web pages or catalogues may exist. If there is a discrepancy we will notify you of the current price before your order is shipped. We try to portray our merchandise as accurately as possible, however, colors may vary slightly due to the printing process.
Do you accept purchase orders? Yes, we do for prequalified schools/associations/not for profits. Contact us for more details.
What is your policy on overruns and underruns? We reserve the right to ship and bill for 10% over or under the ordered amount on custom imprinted merchandise.