#GoWest2018 – Edmonton, AB – February 2018
Monday February 12th, was the inaugural Go West Canada conference, located in Edmonton, Alberta and the organizers (Arlene Nela, and Brent) from Timewise Event Management most certainly did not disappoint. You only get one first after all and they out did themselves!
Registration/check in was a breeze, and a wonderful chance to chat and network with other industry peers from BC to Manitoba – that's a lot of event profs! The event was a sell out, which is possibly the best thing anyone could ever ask for when launching a new networking/education conference.
There was in igloo lunch invite event before the conference kicked off. During registration/check in, you could wander around the hall, checking in with exhibitors and meeting new people before the doors opened.
1, 2, 3, Action!
Doors opened right on time, and we were welcomed into a conference space transformed with two massive screens on each side of the stage, a variety of mixed seating options for the education sessions, and killer lighting surrounding the room highlighting conference colours.
Aaaaaand go! If you got up early to fly into Edmonton, I hope you drank your coffee(s) and ready to go because they weren't messing around. We started off with David Merrell of AOO events in Southern California. A wee bit of a temperature difference between Edmonton, AB Canada, and Los Angeles, CA …
David had a one hour time slot full of information regarding trends between fashion, interior design, and technology within the events and meeting industry. David went into great detail showing us how fashion runways are shaping what trends we're seeing within the event industry – velvet, lace, sparkle, transparent fabrics, stripes, plaids, tribal patterns, fringe as well as feathers. He also pointed out that we're seeing more taupes and tans, as well as silver and chrome, instead of the rose gold  (which has been insanely popular the last few years), marble, as well as bringing natural elements indoors. Geometric designs are being brought in to be used either with a modern or retro twist.
David also went into great detail on the technology side of events. We all know that our clients are more into the overall experience, and research shows that corporations are willing to spend more on the tech side to give the illusion of the experience. Enter VR and AR. One of the coolest things David discussed was the 3D tech program All Seated. Imagine giving the client a full out walk through of what the event will look like, in 3D, without spending an insane amount sending to a specialist, and that you could do on your own. Not everyone can always easily envision the final product, so programs such as this can help some of you convert those potential clients into sold clients. Win-win.
He also grabbed my attention with the Vivid Fireworks aka fireworks in a box. Say whaaaaaaaaaat?! Sign me up! They are a company based out of the USA that essentially provides fireworks in a box, and gives you an 8 minute show that costs a fraction of the cost to have someone put together a customized fireworks show for you. Yes, they are available in Canada, but only via ground shipping. I don't think any of us want to know what happens when fireworks are put in an airplane …
With just a moment to spare, David whipped through some trends he is seeing within the food and beverage industry. Meatless dishes, artisan butchers, creative desserts and food displays, vertical buffets, freakshakes, gourmet donuts, cotton candy/candy floss, savory ice cream, alcoholic desserts – remember, we're doing this all for the experience and that Instagram moment!
Pink Poodling. Yeah, you heard me correct.
Keri Miller is a partner at E=MC2 Events in Calgary, AB and even though she says she's nervous at the beginning of a public speech ( I mean, who isn't, really) and she made us get up and shake out with her, she doesn't show her nervousness. My interest of the Pink Poodle was piqued when I saw the agenda and line up of speakers. I love the colour pink, and I love dogs!
Essentially what Keri wanted to get across to us, is that when Keri had her son put together – a video with images collected by every office with images of designs they liked – he pointed out that there were three with pink poodles. Keri had never noticed it, but you believe she noticed as soon as it was pointed out – thus the Pink Poodle Effect was born. .
If you put something in your mind, and you focus on it, you will begin to see that everywhere. When we started looking at purchasing our last car, ok the one before that (long story), we had narrowed down colours we wanted and I swear that's all we saw the model of car we wanted.
Keri's advice on being a great pink poodle, is to trust your gut, take time for solitude (to let the idea/thought sink in), observe EVERYTHING, and accept that in time it will come. Do not force – if you're trusting your gut and have taken the time to think/observe, it will come to fruition.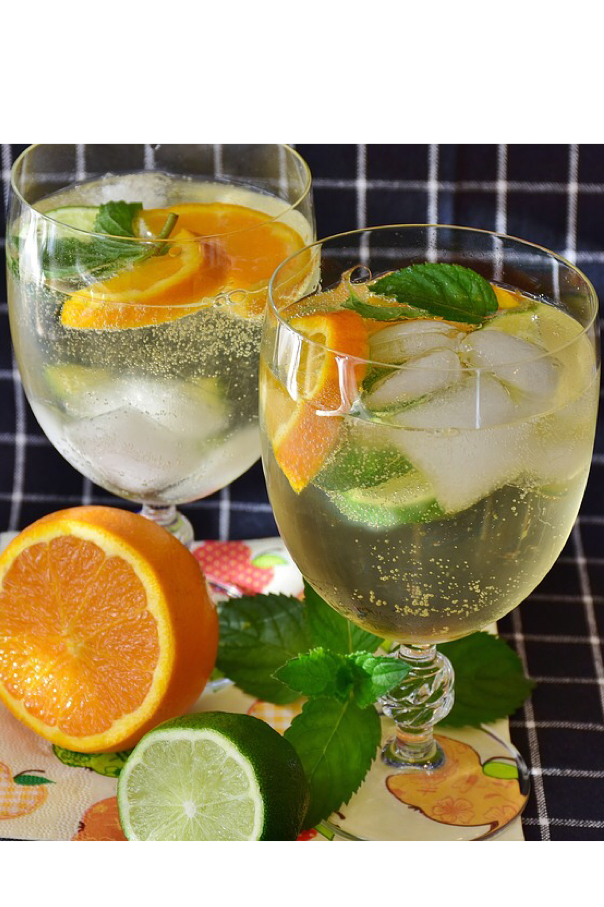 Keg Cocktails?
Don't mind if I do. Shannon Boudreau of The Lazy Gourmet in Vancouver, BC came out to discuss current food and beverage trends.
Classic cocktails are making a comeback. Who says that KISS theory doesn't work in the catering industry? Shannon also discussed Keg cocktails …oh you heard that correctly. So you've planned an event, and there are bowls with a cocktail concoction, and you need to make sure that they are constantly filled. With so many clients looking for ways to make their dollars go further, perhaps a cocktail keg is a more cost effective option for them.
Healthy cocktails are also trending upwards. So many dietary needs across different cultures, and lots of people trying to be more conscious of what they're putting into their bodies, that it really isn't surprising this on the upswing trend. And with the Lazy Gourmets market being in Vancouver, I'm surprised this a trend we're just seeing on the upswing. Asian spirits are also an up and coming trend, and again that is a huge target market within BC where there is a higher concentration of cultures from Asia. Plus, this gives way to more creativity within the beverage industry and so someone may just be about to create your new favourite drink!
Ice branding and zero waste are also up and coming trends. Zero waste is something that is becoming a more open conversation within Metro Vancouver for sure, so it's interesting to see how that translates to the beverage industry.
Don't forget the FOOD part of F&B
The Lazy Gourmet is based in Vancouver, BC so there are a lot of cultural influences when it comes to food and beverage. There will always be that West Coast flair, and Shannon has been seeing more and more of the seafood charcuterie.  All along the West Coast from California to Alaska, we love our sea food so always fun to see ways sea food gets reinvented in the food industry. On that sea food train, Vancouver is the most well known city outside of Japan for their sushi. A newer technique trending in the F&B industry is a process called Aburi. Essentially, aburi translates to flame searing. This gives a new level of flavour to the sushi, once the heat is applied. Also, sushi bagels and sushi donuts is becoming a thing. I will eat anything in bagel or donut form! Traditional breakfast? Heck no! Japanese bento boxes are also trending in the food industry for breakfast. Especially in cities where there are numerous tourists from abroad, or cities have huge influences from other cultures, bringing in a killer twist on breakfast is a must.
We were in the land of Alberta beef, so naturally Shannon talked beef. People love meat. Not all people, but there is still a definite emphasis on meat. *Shannons puns were getting really good at this point, FYI* When it comes to the arena of meat, the trend of smoking is gaining traction quickly. That smell, the visual, the overall experience – like no other! Kind of smells like summer …no wonder smoking meat is gaining popularity!
Last but certainly not least, desserts. Sweets will always be popular, but we're seeing a trend in savoury over sweet. Savoury flavours and deep fried ice cream are creative ways to infuse flavours together. Semi frado ice cream bars which combines ice cream with a on-frozen element such as whipped cream are a new twist on your standard ice cream bars of past. Gold dusted everything is running rampant in the food industry, with items such as cup cakes and macarons.Gold dusted desserts are totes instagrammable, right?
Intentional Event Design By The One and Only …Tahira.
If you've been in the Event industry for a while, you surely know who Tahira Endean is. You may have even read her new book "Intentional Event Design Our Professional Opportunity". I was lucky enough to hear Tahira at the PCMA event in October. Tahira reminds us to focus on being people centric and purpose driven. Why do businesses invest in events? Behavioural change. Events are a catalyst for change and our brains are wired to accept embraces and be energized by social interactions at events.
Would you be more energized by meeting someone face to face at an event? Absolutely! Our interactions with others at events dictates where a conversation and idea's can go, giving your attendees the spark to initiate change or try something new.
Everyone loves a good story, so make it engaging and see how your attendees can build trust amongst others, and with you.
You can follow Tahira on Twitter and LinkedIn.
Ordinary? No Way, Jose!
Janice Cardinale, owner of The Idea Hunter spoke to us at the end of the day to reinvigorate our brains about stepping outside the box. And I mean, way outside the box. Their tag line is "we don't do ordinary", and I don't even know if that covers it. Although they are based in Toronto, ON, Canada, they reach far beyond.
Janice was discussing new things, idea's if you will, that her company had done and wanted to share with us. Flip displays, floating video, hologram video, spin startlets, illuminated strings, NOVA, telepresence robot, and all request live bands.