Throw Away Tech vs Trendy Techy Tech
There's a fine line when it comes to giveaways, however an even finer line when it comes to techy giveaways. Are you doing tech just cause, or are you wanting to do something techy because it either applies to your conference, or perhaps one of your sponsors ties in closely with tech?
Tech Loves
In our office, we love tech. Some of us more than others, but overall we love tech at MyBadges. While tech has not fully taken over yet, there's still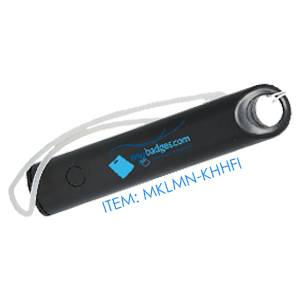 Staff Pick – Sean
Sean is the big boss. The one that says yay or nay to the products we carry, discontinue and create. While he may not be the techiest person in our office (i'm looking at you Gary …) he's definitely someone that finds use in what he chooses. When you're constantly on the go, having a power bank close by is a necessity. While he's not constantly using up his battery life taking selfies or vlogging, he is constantly on the go shuttling his son to and from whichever sport is of the day/week/season, which means you don't always have access to your wall plug in charger.
Sean's pick for the the monthly feature of tech, is our Brighton 2200 Mah Power Bank. This power bank does double duty however – while it is a power bank, 'tis also a flashlight with a white silicone strap. This product may look small, but with two uses, I should probably throw one in my Earthquake emergency kit. That flashlight is definitely going to come in handy!
Staff Pick – Gary
If you ever want to know what's trending in tech, you know who to talk to. Gary is our resident MyBadges geek. In a previous life as a computer software programmer, his love for all things tech never left him.
With his love of tech, and all his devices, he needs to keep them organized …if he were organized. He's more of an organized chaos kinda guy!!
With a top zippered closure top pocket, with 2 side slash pockets inside and  a bottom compartment, that also zips up to keep everything enclosed. Keep all of your tech cords/items organized or this can also be used as a cosmetics/toiletries bag as well #truestory Just don't mix up your cosmetics bag and tech bag when packing up …that could get messy!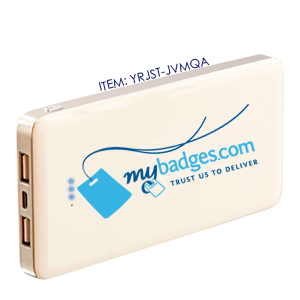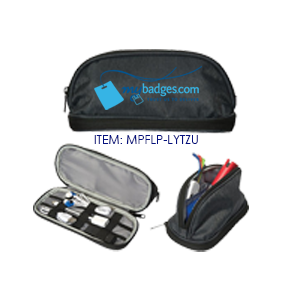 Staff Pick – Matt
Matt is a guy who is always on the go. He travels between our warehouses in BC and WA state so is always on the go! We don't need Matt with a near dead cell phone to and fro – no bueno!
As we're all well aware of, in this industry, staying connected is so important – there's no time to have a dead phone or laptop. Flying somewhere and hate having to rely upon the mercy of the wall sockets or charging stations at the airport? At an event and trying to live tweet but you see you're in the red on your phone? Enter the power bank!
For this may be small, but 'tis mighty! Charge multiple devices at once and because it is thin, can easily slide into a laptop bag or purse, without taking up a lot of room. Charge smart phones, cameras, digital music players, tablets, e-readers etc.
Staff Pick – Ashley
Taking wireless charging to a whole new level – let me introduce the wireless charging mouse pad! With a wireless charging compatible smart phone, no need to worry about having a cord on you, or worrying about someone "borrowing" your cord and forgetting to give it back to you when you need a charge. We've all been there, right? The worst!
The next best thing to your standard wireless charger.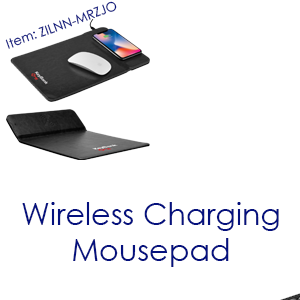 Whether gifts, or giveaways to attendees . . .
We have you covered. From good giveaways to attendees (think sponsorship branding ideas) to unique one of a kind items for your VIP guests/speakers, we can help you find the perfect product. Our belief is that your giveaways should add value and enhance your attendee's experience. Looking for something specific? Talk to us to see if it's something we can find for you.