Bamboo Promotional Products #SustainableSwag
Top Earth Friendly Bamboo Products for Conferences & Events
#SUSTAINABLESWAG #1 bamboo
Putting on an eco-friendly event is much easier than you think, and with so many promo choices available, delegates can still get the same swag buzz they know and love! 
As part of our #EarthDay eco conscious conference series – we are looking at the top 12 earth friendly materials for promotional items to help you find the right swag for your conference or event. To make the list, items must be made with earth friendly, sustainable, recycled, recyclable or biodegradable materials. 
Eco Friendly does not have to cost the earth so why not make 2021 the year we make can make a difference.
Our Top 12 Eco friendly materials for conference items starts off with the most natural and versatile of them all. Bamboo!
Bamboo is the perfect substitute for plastic and is:
100% natural

Sustainable
Biodegradeable
Strong
Durable
Bamboo may be plastic free but has all of the flexibility and durability that hard wearing conference items need, without the same negative impact on the environment.
bamboo : 100% sustainable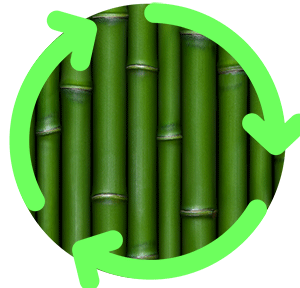 Bamboo is a fast growing grass with a high strength to weight ratio – almost as strong as timber! Bamboo is versatile and has a number of uses from a food source to a strong structural material with the added bonus that it  is extremely friendly to the environment. Totally sustainable as a resource,
Bamboo is also pest resistant so nasty chemicals are out of the equation. It's also one of the fastest growing plants it can grow back in a year with minimum care.
Wow you can't get more sustainable than that!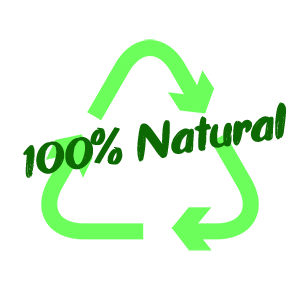 Bamboo as an eco friendly material has been around for quite some time for things like lanyards and bamboo wrapped pens and tote bags. In more recent times the bamboo sustainable promo products list has grown to include sustainable gifts and everyday objects
Bamboo is so popular that there is a huge range. From textiles, totes, notebooks, food & drinkware to lanyards, pens and tech products such as chargers, USB drives.
Most popular for conferences are lanyards, travel cups, pens, notebooks, and now you can even get bamboo textile face masks and maskminder accessories. 
Easily branded with your logo or sponsor information why not call us on 1 800-665-3775  to discuss your sustainable swag needs!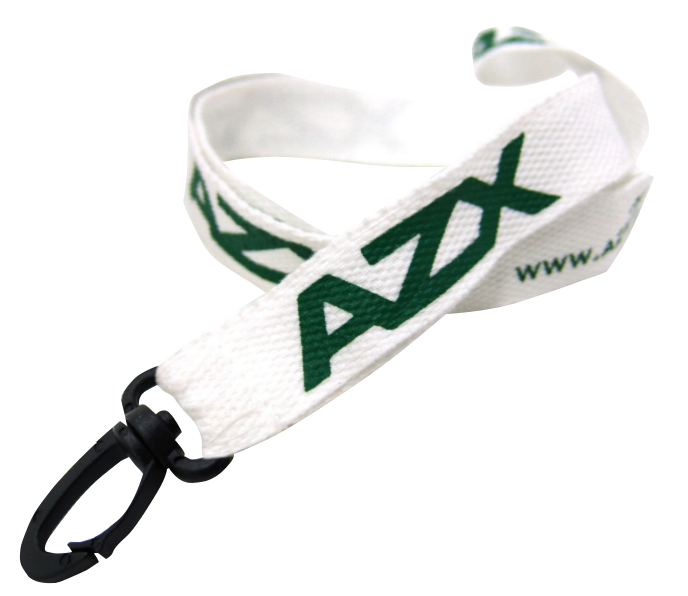 Bamboo Lanyards are made out of sustainable material, eco friendly and comfortable to wear. Easily Branded with your logo or sponsor information. Made with natural plant fibers, they are easy to recycle and re-use.
Bamboo Lanyards come with a one color imprint with a choice of widths, colors and attachments. See our online range
bamboo PROMOTIONAL PRODUCTS
Here are just some of the promotional products you can choose from. All made with bamboo and perfect for corporate gifts, conference swag or every day use in the office.
Brand with your logo or sponsor information why not call us on 1 800-665-3775  to discuss your sustainable swag needs!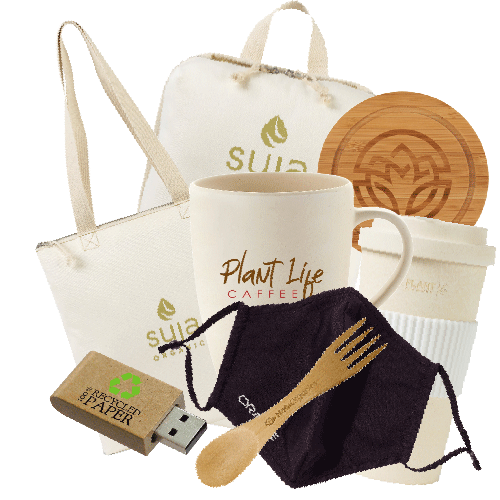 Flash Drives. Everyone needs a memory stick or two!
Utensils. No more single use plastic, you can give delegates their own takeaway cutlery
Cheese Board Gift Set. Unusual and highly desireable
Notebooks. Sustainable notebooks with a Bamboo cover – smart and eco friendly
Tumblers. Super Durable re-useable tumblers with stainless steel
Bamboo Totes. Stylish and durable
Bamboo Mugs. The perfect promotional giveaway
Bamboo Pens. The staple of every swag bag!
Straws. Single use items – however plastic straws are now often outlawed at events
Bamboo Facemasks.  Yep – even the obligatory Facemask now comes in Bamboo
Bamboo Watches. Talk about a cool timepiece – yes you can even get watches
See all of our bamboo merch

view more plastic free alternatives >>
Sustainable Swag - Eco conference Blog Series
Sustainable Swag - Eco conference Video Series