#SUSTAINABLESWAG #8 BIO-D
®
Putting on an eco-friendly event is much easier than you think, and with so many promo choices available, delegates can still get the same swag buzz they know and love! 
As part of our #EarthDay eco conscious conference series – we are looking at the top 12 earth friendly materials for promotional items to help you find the right swag for your conference or event. To make the list, items must be made with earth friendly, sustainable, recycled, recyclable or biodegradable materials. 
Eco Friendly does not have to cost the earth so why not make 2021 the year we make can make a difference.
BIO-D
®

Biodegradable BADGES
CLet's Talk Biodegradable badges. BIO-D® is manufactured by KLEERTECH® "…the only manufacturer in North America to have received a patent for our Bio-D® biodegradable name badge holders as well as an independent, third-party certification that these badge holders are completely environmentally sustainable. "
Recyclable, compostable and biodegradable that disintegrate in landfills in as few as 5 years without leaving behind any toxic residue are definitely the way forward for the planet!
Made in the USA
Reusable
Compostable
Biodegradable
Sustainable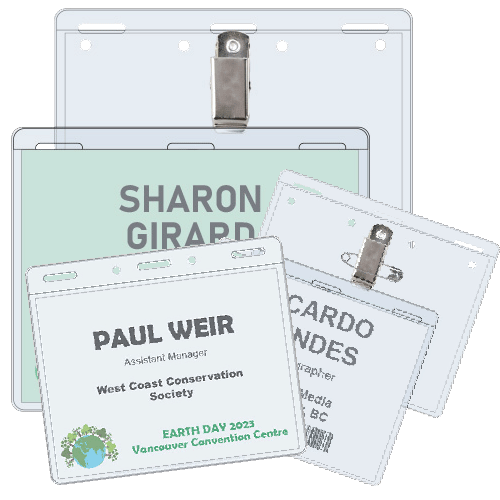 Buy Biodegradable BIO-D® Badge Holders, 4 x 3 standard badges, clip and pin badge holders, elastic neck cord badge holders, 3 slot holders and more from our store
USA: Biodegradable BIO-D® Badge Holders
BIO-D
® 

conference products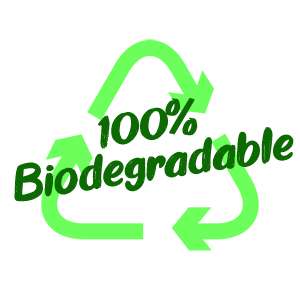 Not used for the gifts part of your conference or event, but the ID and Badges.
So many Name Badges and Name Badge Holders are simply discarded after an event. These badge holders go straight to landfil if they are not recycled or re-used.
Using environmentally friendly options means that your conference doesn't have to create long lasting damage for the environment
Why not call us on 1 800-665-3775  to discuss your sustainable eco needs!
view more plastic free alternatives >>
Sustainable Swag - Eco conference Blog Series
Sustainable Swag - Eco conference Video Series