#SUSTAINABLESWAG #7 corn starch
As part of our #EarthDay eco conscious conference series – we are looking at the top 10- earth friendly materials for promotional items. . To make the list items must be made with earth friendly, sustainable, recycled, recyclable or biodegradeable materials. 
Putting on an eco-friendly event is much easier than you think, and with so many choices available, delegates can still get the same swag buzz they know and love! Eco Friendly does not have to cost the earth so why not make 2021 the year we make can make a difference.
corn starch plastic : 100% biodegradable
NEXT UP in our Top 12 Eco friendly materials for conference items – is Corn Starch Plastic – another superpower in terms of bioplastics, totally natural, made from real corn!
Strong and durable with the same characteristics of plastic but without the same carbon footprint as oil based polymers.
Natural

Renewable
Sustainable
Biodegradable
Strong/Durable
corn starch : the natural choice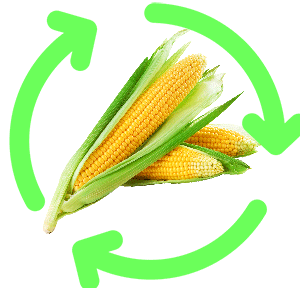 Corn Starch plastic is made from corn starch polymers.
A wonderful thing called PLA (polyctic acid) is made mixing fermented plant starch and alkenes
Will PLA and corn starch plastic replace oil based plastic and become the biodegradable replacement of choice? 
Let's hope so! With corn being the cheapest source of sugar and available everywhere – corn starch plastic is cost effective, and endlessly renewable.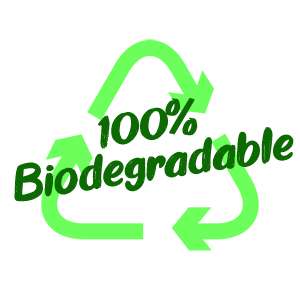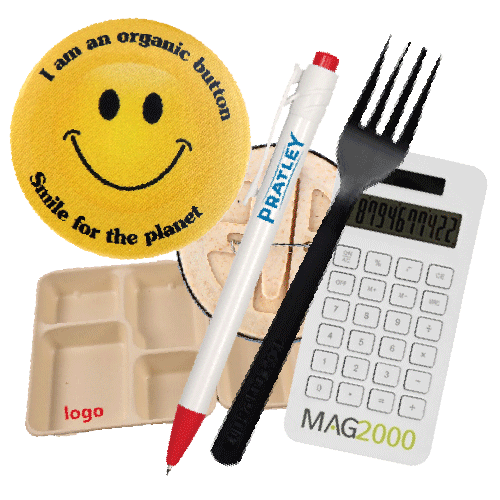 Here are just some of the promotional products you can choose from. All made with corn starch plastic and perfect for corporate gifts, conference swag or every day use in the office.
Brand with your logo or sponsor information why not call us on 1 800-665-3775  to discuss your sustainable swag needs!
Badges & Buttons
Promotional Pens
Cutlery
Food Trays
Calculators and Tech Swag
See all of our corn starch merch

view more plastic free alternatives >>
Sustainable Swag - Eco conference Blog Series
Sustainable Swag - Eco conference Video Series